Get the best possible deal with our financing options here at Riverside Autoplex of Poteau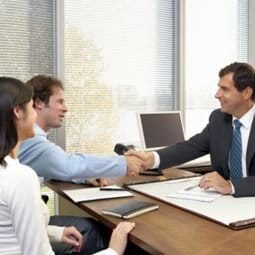 Finding a car you like is the first big step toward driving away satisfied. Fortunately, with our selection of Ford models and used cars for sale here at Riverside Autoplex of Poteau, that part is only too easy. The next big step is determining which financing options are right for you. Luckily, that part is pretty easy as well here at our Poteau dealership. With staff on hand to help you find the right car payment plan and great relationships with local banks and lenders, there's almost no obstacle to getting you a great deal here at Riverside Autoplex of Poteau.
Should You Finance or Lease Your Next Car?
Both financing and leasing have their own sets of perks, but which path is best for you? Well, that depends on your preferences. When you buy a car, it's yours once you pay off the loan and you can build equity. Leasing, on the other hand, offers lower monthly payments and more opportunities to drive brand-new Ford models every few years. We can provide you with more details so that you can enjoy the utmost confidence in your decision to go with an auto loan or lease, so we encourage you to reach out to us to learn more.
Save Time by Getting Pre-Approved for Financing
Time is valuable, and no one likes spending it just waiting around. We know you're busy and that's why we provide opportunities to streamline the car-buying process wherever possible. Before your visit, take some time to fill out our online credit application so you can get pre-approved before you come in. That way you can avoid a long wait in front of one of our desks and will have more time behind the wheel of your new ride.